It's the weekend!
What are you up to this weekend? Mine will be filled with lots of yoga (teacher training week 7), for sure! Tomorrow, I'm going to a party for the 1-year celebration for this amazing local shop in NE Portland!  Here are a few delicious links to carry you through the weekend. xo, Jessica ——— The first fresh-pressed, organic juice directory helps you find over 700...
lunch, of course
  "The History of every major Galactic Civilization tends to pass through three distinct and recognizable phases, those of Survival, Inquiry and Sophistication, otherwise known as the How, Why, and Where phases. For instance, the first phase is characterized by the question 'How can we eat?' the second by the question 'Why do we eat?' and the third by the question...
3 tags
have a relaxing weekend!
What are you doing this weekend? My mom is coming to town for a visit. I've spent the evening tidying and cozying the place. Can't wait to just hug her and talk face to face. Skype is great and so reliable but there is nothing like giving/getting love up close. A few links to carry you through the weekend. A song: A live recording of India Arie performing "Beautiful...
Sketchnotes
a look who's at gone green...
3 tags
i wrote a good omelet
and ate a hot poem… after loving you Buttoned my car…and drove my coat home… in the rain… after loving you I goed on red…and stopped on green…floating somewhere in between… being here and being there… after loving you I rolled my bed… turned down my hair…slightly confused but… I don't care… Laid out my teeth…and gargled my gown… then I stood … and laid me down… To sleep … after loving...
3 tags
Daily Bites- Lunch from scratch
i'm addicted to having lunch at home. working so close to my apartment over the past year has really had it's perks. in the middle of the day, i can come home whip up something incredibly delicious and filling and enjoy it at my own table or on the couch where i can prop my feet up and dine. i will actually say that this is probably one of the best changes in my life since moving to...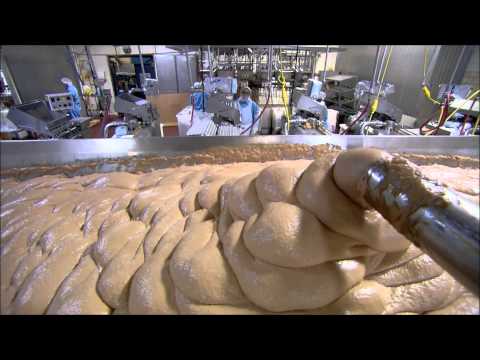 Have a wonderful weekend!
What are you doing this weekend? Last week, I started a program to complete 40 days of asana practice/clean eating. So, I will be spending some time in my favorite yoga studio and in my kitchen, of course! Whole Living has a great list of detox recipes that I can't wait to try in the coming weeks. I already made the sweet potato and red lentil stew and loved it! Here are a few links to...
Have a charming weekend!
What are you up to this weekend? I'm looking forward to dinner and a movie this evening with one of my favorite people in the world. We're going to dine on some of delicious Thai food and then see this film at an old theater in my neighborhood. Also this weekend, I'm planning to start a new book, eat some oysters at the Parish, prepare a scrumptious birthday dinner for someone...
Daily Bites- Greek Takeout
Breakfast was fruit and lunch was leftovers from last night's dinner. I was really craving hummus tonight and already had everything I needed to make it. It turned out great. I sent my boyfriend a picture of my finished product and he said it looks just like the hummus plate at his favorite coffee shop in Chicago. I added some crudites, warm pita bread and olives to make it a meal. I...
Daily Bites- Travel Day
On the plane ride home today, I decided to start a new post here called Daily Bites. I'd like to document everything I eat every day. In twenty thirteen, I'm vow to my meals more  instead of grabbing to go or eating out. The posts will be a cool way to chart what I actually cook, note special things about the preparation, and remember what I liked in case I find myself wondering what...
The Most Delightful Pancakes You've Ever Had
It's Christmas! On the morning of this particular holiday, I usually settle for nothing less than something warm and melt-in-your-mouth delicious to start the day. I picked up this little habit from my mom who would always be dressed in a fuzzy, spa robe with a mug of coffee in one hand and a warm croissant in the other by the time my sister and I found our way down downstairs on Christmas...
Have a fun weekend (with a friend)
My friend and I are hanging out in San Diego and LA this weekend. I've had tons of seafood since I've been here in California, and will treat my taste buds to some oysters before I leave here. Did you know oysters are best eaten in months that have an 'r' in them? Oysters are in season right now and they're the perfect holiday treat. Fun Fact: The French consume 70...
Dinner in San Diego...
at home tonight! Well, my friend Erin's home to be specific. With her demanding schedule she had little time or energy to cook but loves to eat well. I decided to roll up my sleeves and be her personal chef for the week. At least for dinner. It's the least I can do for a friend of 13 years! Last night was a Mexican feast with mushroom quesadillas, chips and guacamole. Tonight, I made...
soup for a lonely heart
Soups on the menu for lunch again today. I'm actually looking forward to the warmth that I'll get from what's left over of the big pot of leek, white bean, and tomato mixture that I made earlier this week. This fiction writer wrote a beautiful short story featuring soup that I can really relate to. Some of the best advice I've ever heard is that you have to be your own...
The simple act of eating awakens an entire universe of memory and meaning: union with others… And once I had recognized the taste of the crumb of madeleine soaked in her decoction of lime-flowers which my aunt used to give me … immediately the old grey house upon the street, where her room was…and with the house the town, from morning to night and in all weathers, the Square where I...
Have a great fall weekend!
 Today was such a GORGEOUS Friday. The days are getting shorter yet more colorful. After work, I took Chico (my Cocker Spaniel- Poodle) on a walk until the sun melted behind the trees. Gold, red, orange, yellow—it's like looking at nature's aura. It's going to be a dance and yoga class weekend with a visit to Saturday Market tomorrow. Here are some great links to carry...
10 Unique Veggie Burgers from theKitchn. →
Fast Company had a great post about what the most successful people do before breakfast. I am absolutely in love with this picture because this assumed very successful person is obviously a vegetarian. That is fake bacon. Use your brain. Eat less meat. The article is pretty good too!
4 tags
I received some yellow carrots in my CSA this week and found out they are great for cooking. I've been on this high raw food kick for a couple weeks, but am still sparing a meal a day for easily digestible fare—steamed or lightly cooked. I love this recipe because it's soup! Perfect for chilly fall days and easy on the tummy too. Also, carrots are high in vitamins B1, B2, B6,...
Have a reminiscent weekend.
Does it seems like summer flew by? I've chatted with friends across the country who are already seeing the beginnings of fall rain on the East Coast and the Midwest! I'm looking forward to colorful fall leaves and an abundance of apples at the farmers market, not to mention the coming of Feast, Portland's annual food festival. Here are a few delicious links to carry you...
Potatoes are making a stylish comeback. NPR did a story about high-nutrient and anti-oxidant content of purple potatoes. I made a purple potato hash with the ones I picked up from the Thursday market on Everett Avenue. Super easy to use and SO tasty. Try it as a side dish or for a lighter dinner you can always add it to a bed of greens.
Chicago: The Meaty City
by Drywell via Thrillist.com
Honey Caramel Corn
Honey Caramel Corn 10-12 cups popped popcorn (about 1/2 cup kernels)- You can air pop or stove pop in a bit of canola oil, your choice 1 cup roasted unsalted peanuts (or nuts of your choice) 1/2 cup butter 1/2 cup brown sugar 1/2 cup honey 1 teaspoon vanilla  (extract is fine) 1/4 teaspoon baking soda sea salt Preheat oven to 250 degrees. Melt butter, sugar and honey over medium heat in a...
sandwich gift wrap
Groovy gift couture wrapping paper via kickstarter on svpply.com
Marrie dear the box is full … take whatever you like to eat …                     (an egg                     or soup                     … there ain't no meat.) there's endive there and cottage cheese …                     (whew! if I had some                     black-eyed peas… ) there's sardines on the shelves and such … but don't...
a sunny brekkie for a cloudy day
low fat lemon curd (adapted from here) 1/3 cup fresh lemon juice 1 tsp fresh lemon zest 5 tablespoons sugar 1 large egg 1/2 teaspoon vanilla extract plain low- fat yogurt your favorite crunchy cereal (lightly crushed) or granola (you can try my honey olive oil granola recipe) Prepare lemon curd by mixing sugar, zest and lemon juice in a small saucepan over medium heat until sugar dissolves. In a...
What do you get accomplished before breakfast?
dj food
easy supper
courtesy of Wit + Delight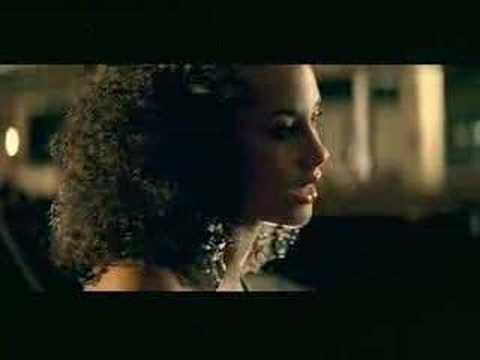 I'd love to send a note on one of these yummy cards. How cute would it be to send the waffles card as an invite to friends for brunch at your place?! Or send the donut card with a big "Hi" inside just to sweeten someone's day! I'd send a handwritten note on the sushi card to invite a crush to dinner :)
coffee break view